Signs You Need Help With Logo Design
06 Signs You need Help with logo design.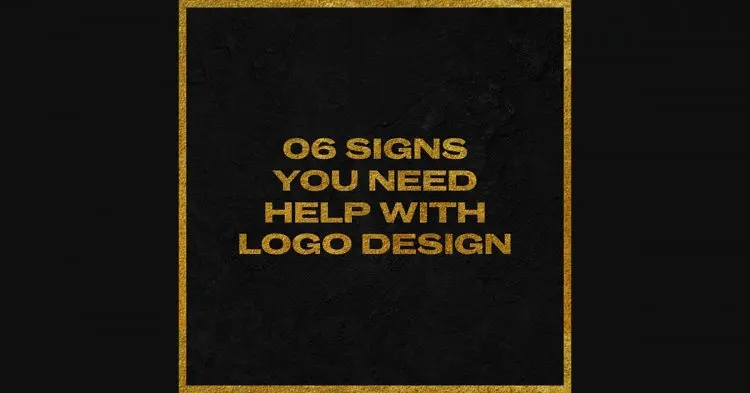 Signs You Need Help With Logo Design
Signs You Need Help With Logo Design
1. YOUR LOGO WAS NEVER GANGED
If you have the same logo today as the day you started out, it may be time for a change.
Sure, some brands may have logos that haven't changed much over the years, but you'll be hard-pressed to find one that still uses its original logo.
2. YOUR LOGO IS OUTDATED
Similar to the point above, if your logo has gathered some dust over the years, you need help with logo design.
Look at it from your user's perspective - would you trust someone with a logo that looks as if it came out of the 80s, 90s or early 2000s magazine?
Probably not. While it is essential to stick with your roots and pay homage to your heritage, this does not mean that you have to hold with the same logo throughout the years.
3. YOUR LOGO IS NOT UNIQUE
One of the most frustrating aspects of creating a logo is coming up with a stellar design, only to later realise it's very similar' tc one, two, three or more logos out there -especially if you're in the same industry.
If your logo does resemble another one enough that it's unlikely to be coincidental, you'll have to go back to the drawing board and find another emblem that can differentiate you from the rest.
4. YOUR LOGO WAS TOO
A growing trend in logo design is geared toward siimplifica'cion and • minimalism. It used to be the case that logos were designed with physical storefronts or large newspaper • - ads in mind, but the same can't be said anymore.
For example, while an older logo had many elements and colours that showcased the different things the brand did, a visual identity.
5. YOUR LOGO IS DIY OR LOW QUALITY
If either you, a family member or a friend created your logo, it may be time to get in touch with a creative branding agency and give it a professional touch up.
When you first launched your brand, you had other things to worry about, and of course, resources in this stage are always limited, but now that you've grown and are more established it will be better to go to someone with actual experience in logo
6. YOUR BRAND WAS A NEW AUDIENCE
If you're trying to reach a new audience, for example, a younger generation that values brighter colours and smoother designs, a good idea will be to revamp your logo to appeal to their taste.
If you do this, make sure to play it right and don't do anything too drastic, otherwise, you risk losing your existing audience as you try to connect with the new one.