5 Awesome Apis For Frounted Developers
5 Awesome APIS for Frounted Developers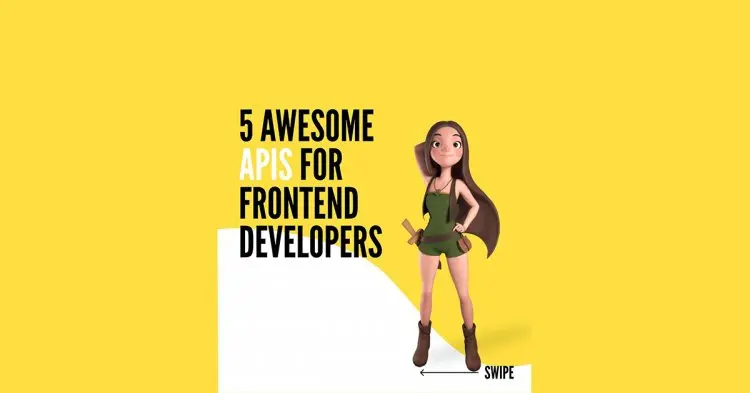 5 Awesome Apis For Frounted Developers
5 Awesome Apis For Frounted Developers
1. THE MOVIEDB API
The MovieDB API gives you all the data you need to create a movie app. It's a very useful API that allows you to fetch data about movies, actor images, TV shows, and much more.
2. THE NASA APIS
NASA offers a bunch of useful APIs for application developers. These APIs give you access to different types of data about astronomy, space weather, Moon, Mars, and much more.
3. FRANKFURTER
Frankfurter is an API that allows you to get currency data and track available exchange rates. In addition to that, the API is free and does not require an API key.
4. THE MEALDB API
The MeaIDB API is very useful if you want to get access to random meal data and recipes. It gives you data about the ingredients of the meal, images, categories, meal videos, and much more.
5. RESPONSIVE VOICE API
The responsive voice API allows you to transform any text into speech The API has many features that you can use such as changing the speaker's accent, gender, language, and volume.