5 Perfect Branding Strategies To Grow Your Business.
05 Perfect Branding Strategies to grow your business.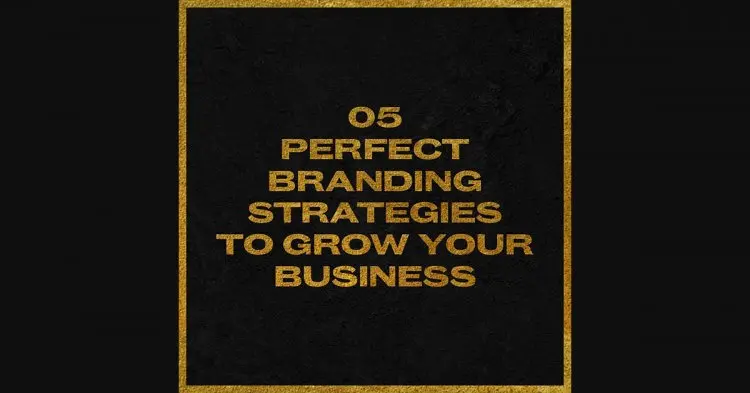 5 Perfect Branding Strategies To Grow Your Business.
5 Perfect Branding Strategies To Grow Your Business.
1. KNOW YOUR TARGET AUDIENCE
A buyer persona describes the traits of your ideal customer.
it considers the person's goals, habits, problems, requirements, and other vital aspects that can help you effectively market your products or services to them.
2. SI-10W WHAT MAKES YOUR BUSINESS UNIQUE
The first and foremost branding strategy that needs any business's focus is the idea of what it stands for.
Consumers will know why they prefer your brand's products or services over others' when you present them with a unique selling point.
Next, you need to analyse what sets your brand apart from the rest of the industry. Finally, you can highlight this uniqueness in various fields like your business's logo design, tagline, media posts, and other marketing BEB material. CREATIVES
3. DEVELOP STANDARDS FOR YOUR BRANDING STRATEGIES
To create a lasting impression on your customers, your brand has to maintain a consistent appearance, whether in the product's packaging or commercials on TV or social media.
Creating an all-encompassing brand standard drawing on the same colours, fonts, etc., can help evoke feelings and expectations in the people for your brand
4. REWARDING CUSTOMER LOYALTY
Customer retention is one of the critical factors that can help grow and expand your brand.
Research from the Harvard Business School suggested that increasing customer retention by just 5% can increase the business's profits by 25% to 95%.
In addition, you can retain your business's customers by meeting the customer expectations and exceeding their expectations. This can help make your customer base more loyal to your business.
5. PAY ATTENTION TO ADVERTISING AND MARKETING
Business promotion and content marketing play a significant role in brand-building. If these strategies are pulled off correctly, you can bring in a high amount of organic traffic to your business by making your brand noticeable for the consumers.
You can advertise your products on social media, television, newspapers, or other forms of communication media.