6 Fundamental Tips For Instagram Growth In 2021
06 Fundamental tips for Instagram growth in 2021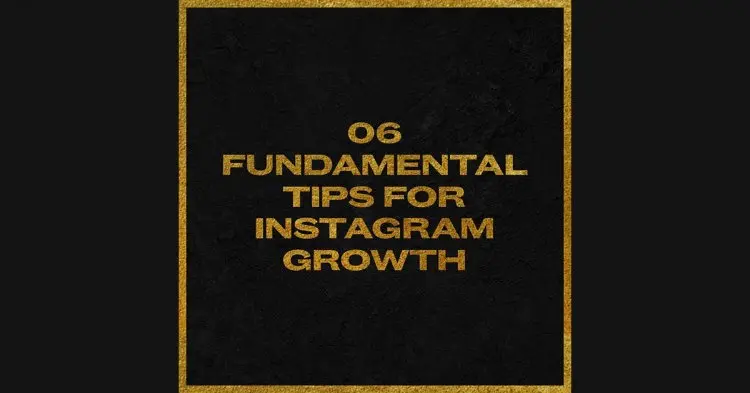 6 Fundamental Tips For Instagram Growth In 2021
6 Fundamental Tips For Instagram Growth In 2021
1. PROFILE AESTI-IETICS
When a follower opens your Instagram profile, you only have three seconds to get their attention.
The first impression is crucial, so you need to make your account presentable
2. BIO
When potential clients go to your profile, it should be clear what the company does, so here are some life hacks on how to create a bio:
Avatar - a brand logo or an emotional person if I promote a personal account.
The profile header should be structured and contain the project's USP (a unique selling proposition). Try to make the phrases in the description short — a maximum of 4 words.Also, make sure to add an active link to the site or messenger.
3. 1-11G1-1LIGI-ITS
The "Guide" highlight quickly guides subscribers in the content categories and helps them choose the most interesting ones.
You should post your reviews, contact details, products, and videos in the highlights.
In general, the insights' structure depends on the topic of your project.
Highlights should be designed in the same style as the profile itself
4. MULTI-LINK
In a multi-link, you will place links to all your social networks, website, and messengers at once.
This way, subscribers will find their way to the website faster, and it will be easier for them to buy.
Popular multi-link services.
5. CONTENT
It is vital to post the best shots for lnstagram growth - exciting, helpful, and relevant content to make users subscribe to you and become your customers.
A content plan is a date-structured list of topics for future publications.
You can create it in any convenient format. For example, in Excel or Google tables.
Creating a CP will help you balance
6. CONTESTS
Everyone loves gifts, so contests with a prize are a sure way to increase subscribers' activity.
For example, you can give away products from your product assortment or the top sales of marketplaces. Regarding the terms of the contests, the most optimal option is