Do Not Skip These 8 Video Marketing Fundamentals
Do Not Skip These 8 Video Marketing Fundamentals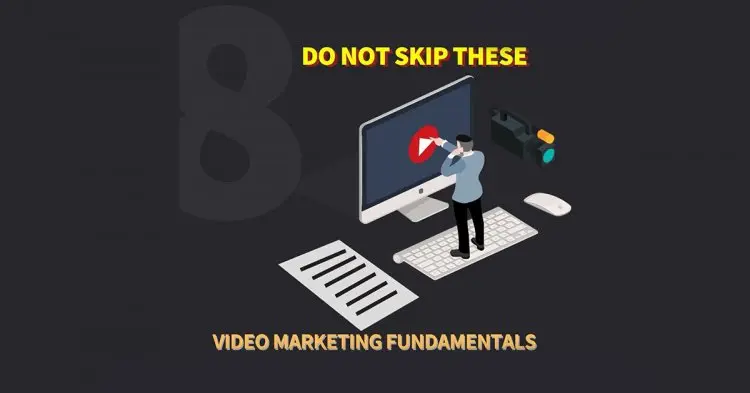 Do Not Skip These 8 Video Marketing Fundamentals
Do Not Skip These 8 Video Marketing Fundamentals
1. Video Optimization Basics
Tapping into that large YouTube audience to get more views means making sure that your videos are optimized for people to find them. The best ways to do this include: • Writing a relevant video title, description, and tags • Choosing an interesting thumbnail image to entice clicks.
2. Find and Compare Trends
The YouTube Trends Dashboard allows you to see what videos are most popular in different places around the world to help you decide what content to produce and whom to target. • Demographics • Cross Reference • Find Insights
3. Video Keyword Research
You can use the YouTube Keyword Tool to figure out if there is search volume for a certain phrase on YouTube. The right keywords will make sure the metadata you attach is semantic and targeted. Make sure your findings are included in the video title and description.
4. Help Search Engines Find your Videos
Adding tags and video categories can improve the performance of your videos by helping search engines find them when users search for your tags and similar terms.
5. Get More YouTube Views
A video's popularity is a function of many factors, only one of which is the quality of your video content. Most importantly, before people can even judge the quality of your content, they have to be able to find it.
6. Get More YouTube Views
One difference between regular SEO and video SE0 is the social aspect, particularly on YouTube. Because Google owns YouTube, they have much more information about what happens there than what happens anywhere else on the web. Adding a social call to action to have viewers share the video with their friends and networks, to help your video get more views and to spread the content
7. YouTube Sponsored Videos
Anyone can use Sponsored Videos to make sure their videos find a larger audience, target people interested in their content topic, and increase their view count. The easy-to-use automated tools allow content owners to decide where they'd like their videos to appear, place bids in an automated online auction, and set daily spending budgets.
8. Press & Linkbuilding Bloggers
content creators, and journalists are very familiar and comfortable with embedding videos on their sites. Whether you're doing a text-based or multimedia press release, include the video or even feature the video as the call to action for your press campaign.